13 Common Curly Hair Mistakes and How to Avoid Them
If you've got curls, you already know that caring for them can be quite a handful. Curly hair is a bit more delicate than straight hair, and the tighter the curl or coil, the more fragile the strand. Curls generally need a little extra love, and it's important to know how to do right by your hair so it can stay looking amazing. We asked some hairstylists for a little advice on mistakes to avoid if you want to keep your curls thriving.
Overcleansing Your Hair
Washing your hair every day is a no-no when you have waves, curls, or coils. Textured hair needs its natural oils to be great. According to Cesar Ramirez, Ciara's hairstylist, by shampooing it frequently, you are actually drying it out. Cleansing it once or twice a week should suffice.
Blow-Drying Your Hair Improperly
Air-drying your hair whenever possible is the best choice for popping curls. When that's not an option, use a hood dryer or blow-dryer with a diffuser attachment to circulate the air without disturbing your curl pattern. Shooting hot air directly on to your hair is the quickest way to damage your strands and turn your crown into a big, frizzy puffball.
Skipping Conditioner
Textured hair can often be dry, dull, and frizzy. It needs moisture to look its best and have that bounce and sheen we all desire. "With curls, you want to add hydration, shine, and definition. Look for products with moisturizing, beneficial ingredients, like coconut oil, shea butter, and argan oil," says Franck Izquierdo, a co-founder of IGK Hair.
Using A Terrycloth Towel
Terrycloth has tiny nubs that fluff up your hair cuticles, causing them to frizz. They also absorb too much water out of the hair, which can make it tangle. "Use a cotton T-shirt or microfiber towel to scrunch dry," advises Ramirez. "You'll notice the difference it makes. Your hair won't look frazzled or matted. Aquis makes a great one.
Overdoing It With Heat
Heat styling is a major curl destroyer. "Just one single pass of the flat iron or curling iron can permanently alter your curl pattern," says hairstylist David Lopez. "Try turning down your hot tools halfway. You'll see you'll still get smooth, sleek results with less damage." And, of course, don't forget to use a heat protectant to minimize further damage. Try IGK Call Time Smoothing Styling Primer.
Treating Hair with Chemical Processes
Even temporary chemical treatments can permanently alter the way your curls look and behave. "Anything that forces your curls to go against their nature will take a toll on them. For example, keratin treatments create new bonds that adhere to the proteins on the surface of your strands, explains cosmetic chemist Ni'Kita Wilson. "These bonds alter the structure of the hair without breaking down natural bonds like in a relaxer. It's not permanent because it is not changing or breaking the hair's natural bonds, but they don't wash out easily, and just like with a relaxer, when the new growth meets the treated hair, breakage can occur."
Applying The Wrong Type of Styling Products
"You want to stay away from products containing silicones," warns Lopez. "They coat your hair and only provide Band-Aids, not long-term moisture." Silicones create an illusion of shine, "but in reality, they're a moisture barrier that won't allow hydration to occur inside the hair's cortex. They are not water-soluble and tend to build up on the hair causing it to look lackluster, limp, and unmanageable," adds Shari Harbinger, vice president of education for DevaCurl.
Also, anything that has alcohol in it is terrible for curls. "Alcohol sucks up moisture and doesn't allow curls to bounce. You need moisture-based products and a finishing oil to seal, define, and eliminate frizz," advises Kien Hoang, director of training and content for Oribe Hair Care. "You have to use something that will grab and hold moisture in order for your curls to be luxe," adds Garren, hairstylist and co-founder of the hair-care brand, R+Co. He suggests using its High Dive Moisture + Shine Crème to replenish thirsty strands.
Detangling With The Wrong Type of Hair Tool
Never use a fine-tooth comb on textured hair. You're just asking for all types of trouble, especially snares and breakage. Hairbrushes should also be used at a minimum — they break up curls and invite frizz to flourish. Use your fingers or a wide-tooth comb, working your way from the ends to the roots, to work through any tangles.
Touching Your Hair Often
"Don't touch your hair too much," cautions IGK co-founder Leo Izquierdo. You'll break up your curl pattern, which will lead to frizz.
Skipping Trims
"Lack of trimming can add to breakage," says Tinisha Meeks, the set hairstylist on Grown-ish. If you don't snip the split ends off, they will continue to fray and make your hair look frazzled and lackluster. Simply dust (the micro-trimming process that rids your hair of the damaged sections that stick out) every few weeks to keep your curls looking bouncy and healthy.
Not Protecting Your Strands While You Sleep
Cotton soaks up the natural oils in your hair, robbing it of necessary moisture. Ramirez suggests tying your hair in a satin scarf or sleeping on a silk pillowcase to preserve the health and shine of your hair. The silky fabric cuts down on tangling and breakage — another plus for your curly top.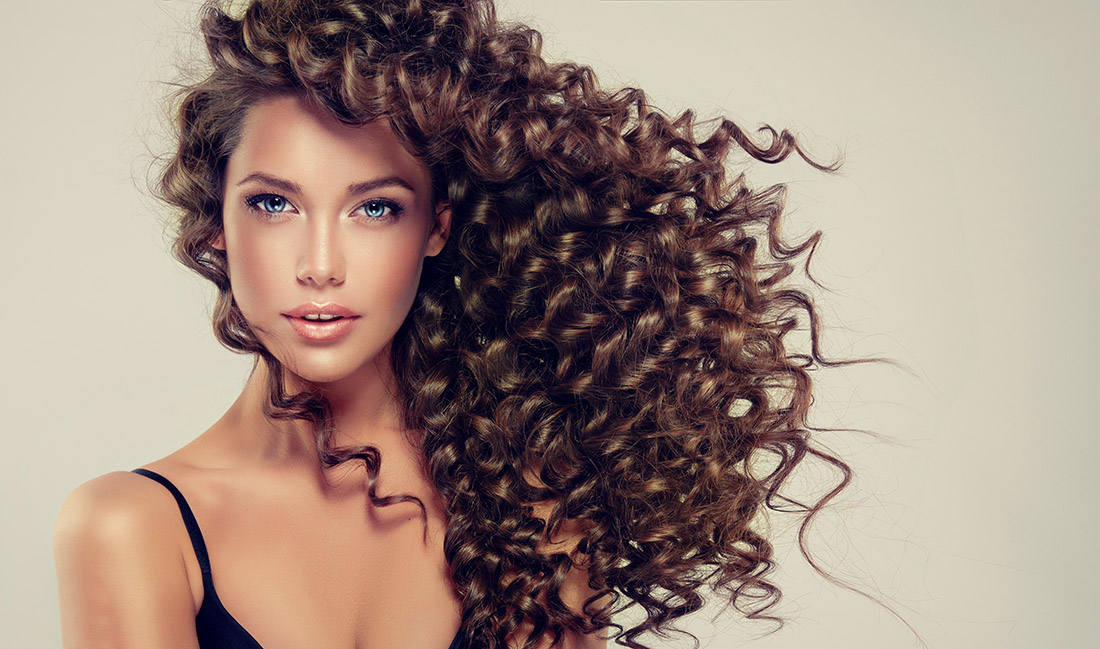 Going Unprotected in the Sun and Surf
Not protecting your hair when you go to the beach is a disaster waiting to happen. The combo of sun, salt water, sand, and wind can be very drying, not to mention leave your hair gnarly with nasty tangles. Apply a leave-in conditioner, such as René Furterer Karinga Hydrating Styling Leave-In Cream, to protect your strands from these unfriendly elements.